South Korean Actress Song Hye Kyo at the Global Launch of Laneige Perfect Renew in Singapore
Just last week, South Korean actress Song Hye Kyo, known for her roles in various dramas such as Full House, Autumn in My Heart and That Winter, the Wind Blows visited Singapore as a Laneige ambassador to celebrate the global launch of a line of anti-ageing skin care products – Laneige Perfect Renew. At the Laneige Global Media Event at The South Beach, Song Hye Kyo shared some of her skincare secrets to maintaining youthful and vibrant skin.

As mentioned by Song Hye Kyo, it is important to use anti-ageing products even at a young age to preserve the skin's health. Maintaining moisture within the skin is important because dry skin is the root cause of ageing skin and this can easily develop from exposure to stage light, excessive sunlight and even long flights. The Perfect Renew Regenerator is a product recommended by Song Hye Kyo which is said to contain Galangin, a flavonoid galangal root that effectively activates the skin energy and metabolism rate of the skin as well as Advanced Ceramide Water, which protects the skin from damage from the external environment, altogether protecting the skin from the effects of ageing. Another product that the actress is extremely fond of is the Laneige Water Sleeping Pack, a product that she faithfully uses despite her busy schedules as it provides intensive hydration, vitality and brightening effect while restoring the skin with deep relaxation from the SleepScent technology.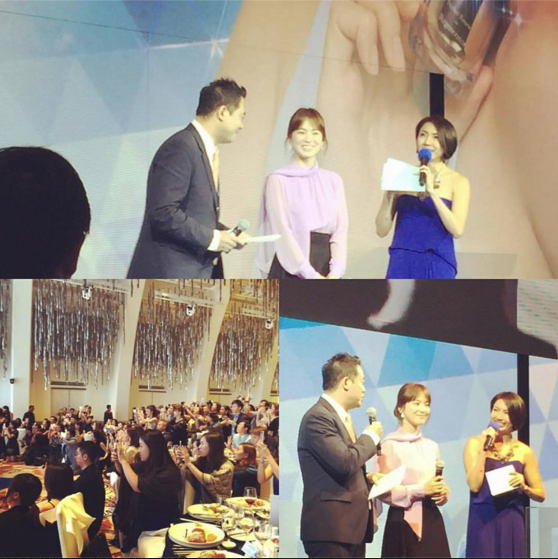 After recently venturing into the silver screen in Chinese movies, Song Hye Kyo will soon be returning in another Korean drama, Descendants Of The Sun, which she has mentioned to be taking on the role of a lively yet mature character.
Do visit our Facebook page for our latest updates and projects!