We heard that a lot of you are interested to know more about the retro themed wedding as inspired in one of our videos.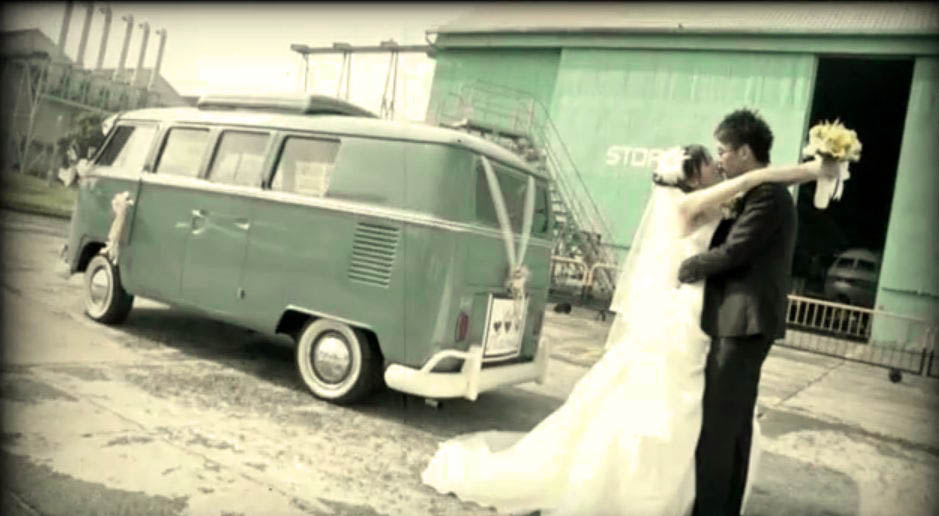 The word Retro was derived from a Latin Prefix  which means "backwards" or "in past times." By adapting a retro themed event, the main idea would be to bring back the authenticity of the '70s and the '80s to life. Perhaps you can get inspiration form watching an Audrey Hepburn film, "Funny Face."
First off, just like all any other themed weddings, first on the priority list has got to be… The Wedding Gown.
What's more popular in the 70's than a full look outfit? We would suggest that you go for a calf or ankle length gown with a full A line skirt, sweetheart neckline and a slim belt or sash around the waist. Underskirt would do you wonders for a full look and also chose a Laced fabric to go along with a halter neck or cap-sleeve. You can add details of tiny fabric buttons down the long sleeve to add a retro edge.
As for your veil, opt for either a birdcage or shoulder length. If you want to try something different, you can also wear a french net veil to substitute for it. And lets not forget the classic bow. It can be a dainty bow headband, a delicate silk bow clip, or choose a bow feature on your heels.                                                                                                  
To wrap up the ultimate retro inspired wedding gown, wear a delicate white gloves with tiny buttons along the wrist to add sophistication and elegance. And finally, whats a bride without her shoes that would walk her down the aisle? Go for simple court shoes in a soft pastel shade worn over some pale white tights.
During the 80's it was all about the bold, defined lips and liquid eyeliner. For your make up, picture Zooey Deschanel's perfect eyeliner flicks. The key word here would be is to try to keep your base make-up even and natural. Emphasize with blush, red lipstick and if you must, use false lashes to bring more attention to the eyes.
As for the hair, good for you if you've got a sweeping side fringe or fuller fringe as this will perfect the '50s look with a small beehive and low bun. On the other hand, if you got long locks, then your perfect option is screen siren retro waves, or if you're feeling brave, victory rolls.
Hold up, lets not get carried away by the wedding gown. The groom's suit has to have the same profound effect on the retro theme. Though all it takes is just a simple pastel colored suit, like a standard blazer jacket, suit trousers, a shirt, long tie and tan or light grey pointed leather brogues shoes.  Touch it up with a slicked-back hair with a side parting and he's as good as a 70's gentleman.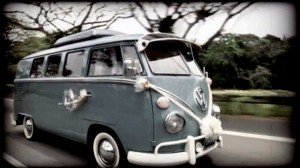 The wedding reception have the modern vintage-like set up to complete the era. Give out  fun favors that makes your guests reminisce the 70's such as mixed tapes or place a jar full of sweets like curly wurly, Winnie gummie rolls, drumstick lollipops, etc. for every table for the guests to help themselves. Get inspiration from the movie Grease on food and beverages. Serve glassed bottles of coca-cola, 7UP and cream soda with straws. Touch up the table with colorful stripped tablecloths.
Last but not the least, keep in mind that this is still your wedding and not a vintage fashion show. So go ahead and personalize it, after all this is the big day for you and your spouse. A retro themed wedding would certainly be unique given that there are only limited venues in Singapore that would match the modern olden times but nevertheless, it would be a fun theme to plan. I hope we enlightened you with our ideas and we look forward to your further enquiries if you should have any questions, don't hesitate to let us know!